Here you will find information to get help with order
To get help with your order visit Downloads page or Order Invoice page in your AbanteCart Marketplace account area and click on the Get Help button.

---
Product Support Page
Contact developer directly on this page. Please remember to include all details – if you have one – as this will help speed up the process of issue resolve.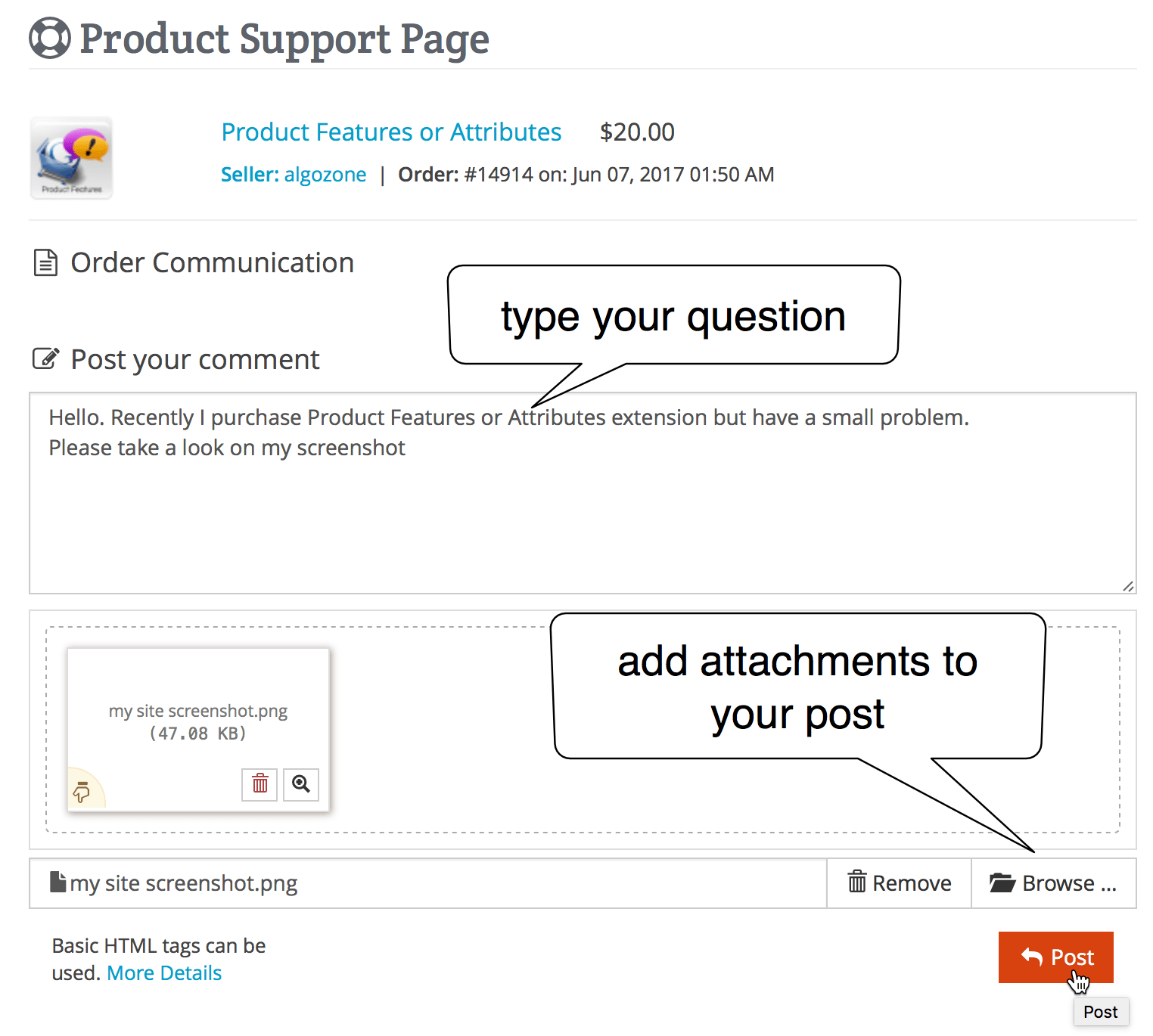 Please note that issue must be reported within 90 days of being purchased as we are unable to take any action after this time.
---
Reply Notification
When a reply is made to a comment you has left on the order support page, an e-mail will be sent and notification in marketplace messages.

---
Escalate to Administrator
You may have a problem or a dispute with the developer's extension you purchased. If this is the case, and you have already complained to the developer, you can use our Escalate form to get your complaint process started.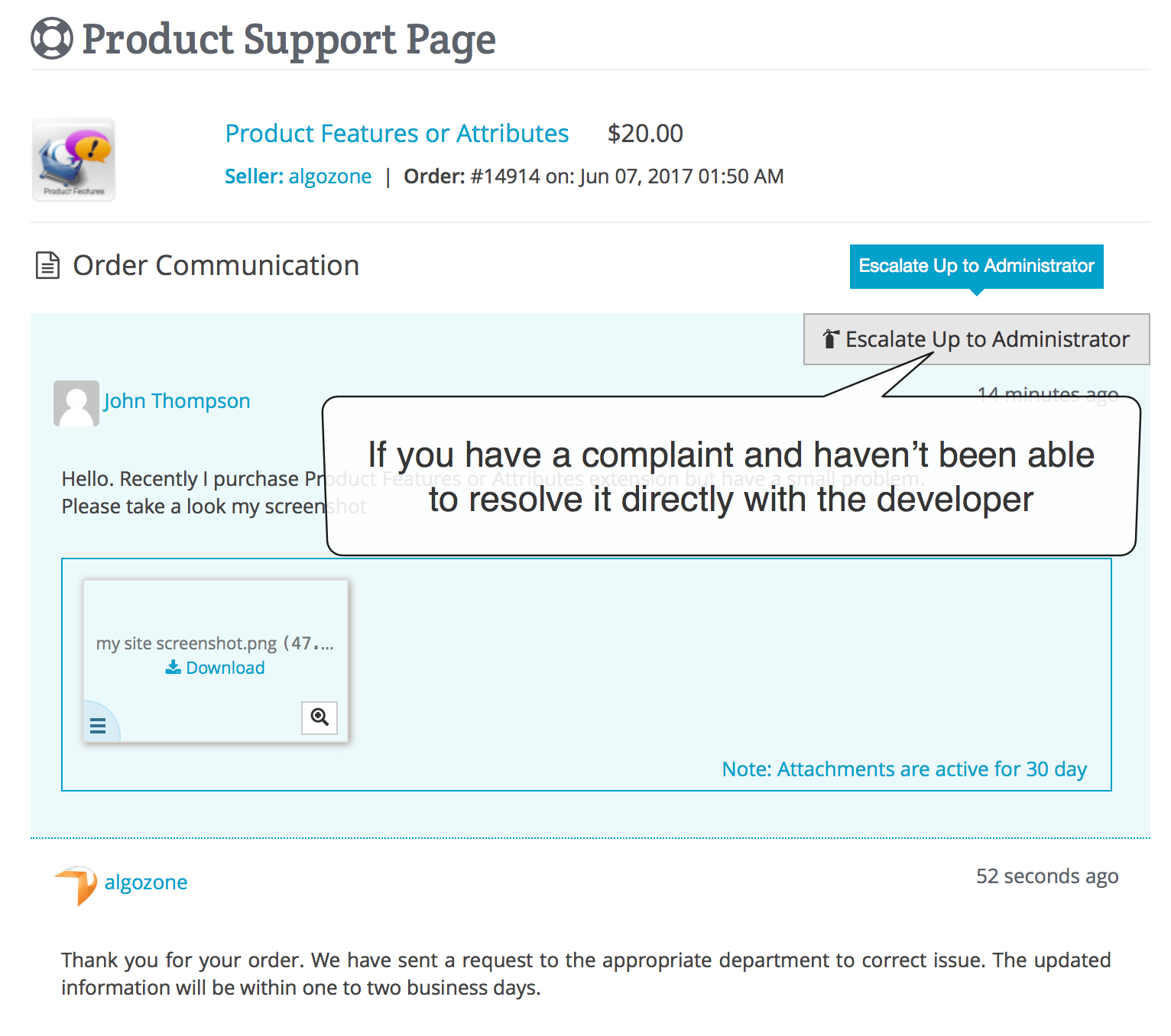 Please note: Your escalate is visible for developer.
---
Administrator reply
Please note that to be eligible to make a complaint against a developer, you must have already complained to that developer directly and either received a final response or given the developer 48 hours to respond to your dispute. The AbanteCart Marketplace can only deal with unresolved complaints.