How do I get support for purchased extension?
To get help with your order please visit downloads page or order history page in the marketplace account. Follow "Get Help" button for communication.

---
Getting help
Contact author or developer directly on this page. Please remember to include all the details about your question.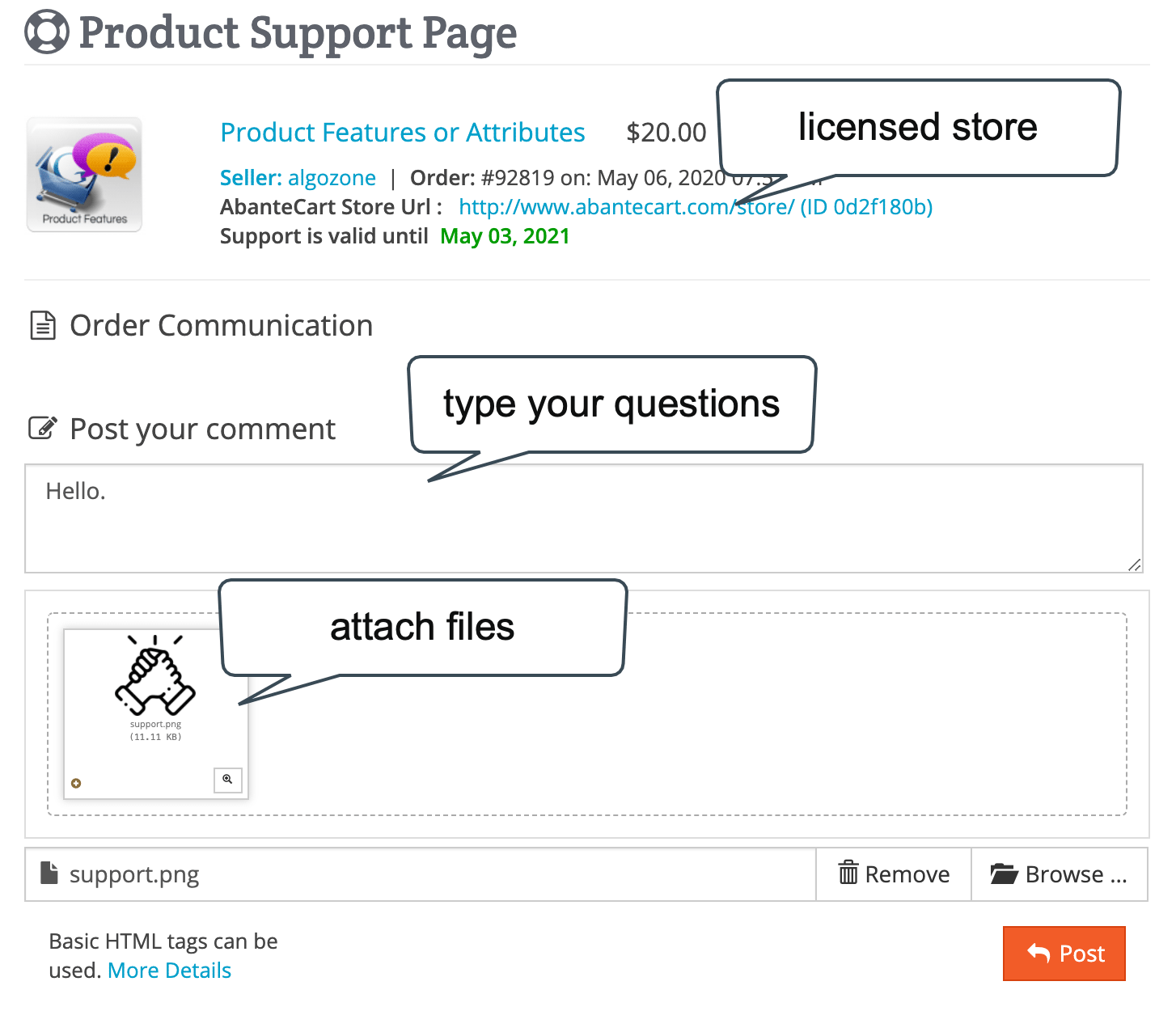 Please keep in mind the support expiration time for your order.
---
Product Extended Support
The purchased extension is provided with 120-day support from an author with free upgrades within this time frame. If your order support has expired, you will not get any updates for your extension and developers might refuse with the support requests.
You can extend support time and updates with the purchase of an additional 1-year support term.

---
Reply Notifications
When developer replies to your suport message, notification email will be sent to your registered email address.

---
Escalate to Administrator
If you can not resolve a problem with the extension developer, you can escalate communication to administrators for review. If you have already communicated to the developer you will see escalate button and form to get your complaint process started.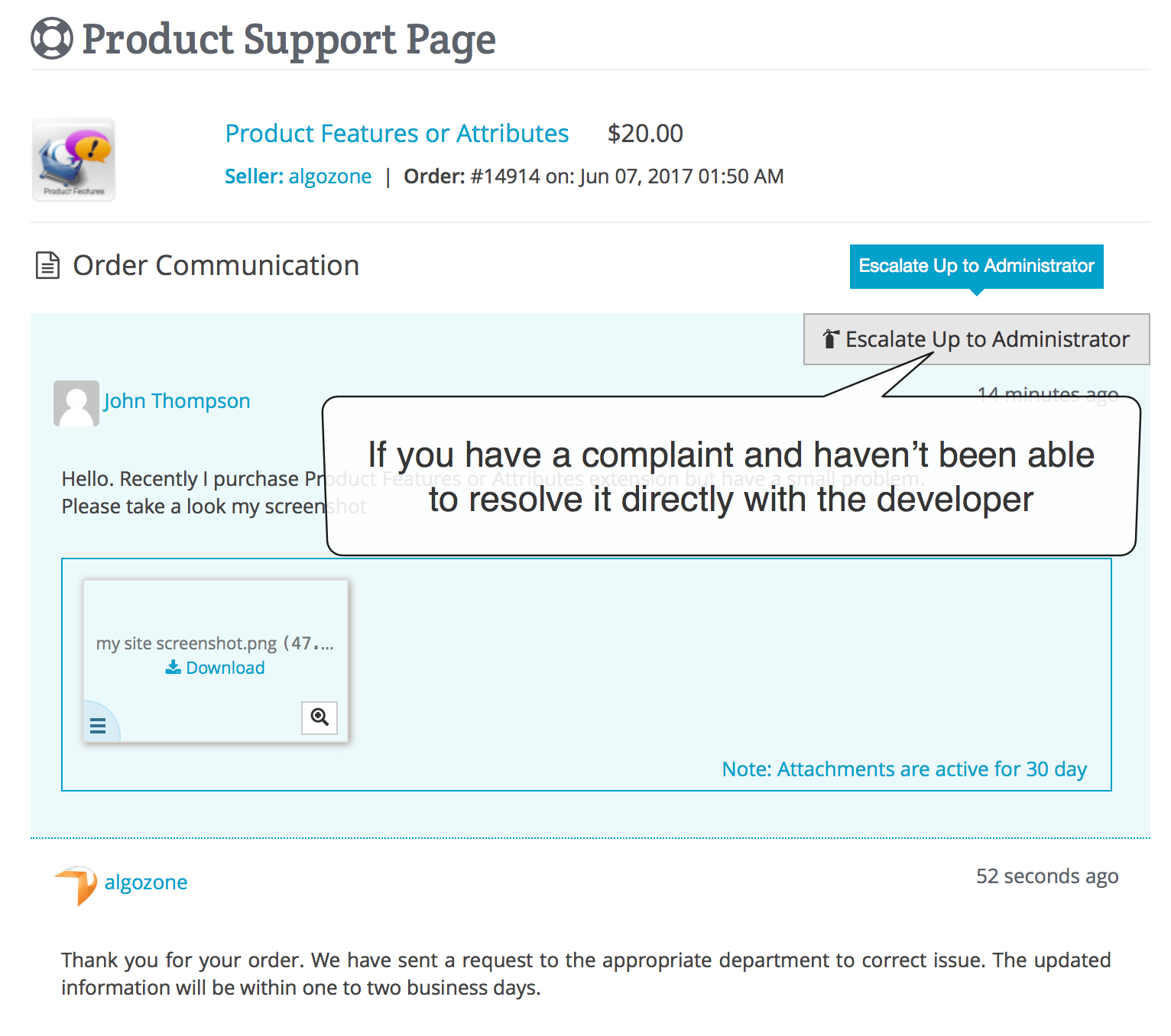 Please note: Your escalate is visible for developer.
---
Administrator reply
Please note that to be eligible to make a complaint against a developer, you must have already complained to that developer directly and either received a final response or given the developer 48 hours to respond to your dispute. The AbanteCart Marketplace can only deal with unresolved complaints.