ImageOptim API Integration. Image Compression and Optimization
ImageOptim makes images load faster
ImageOptim is excellent for publishing images on the web (easily shrinks images like "Saved for Web" in Photoshop)
The ImageOptim API will download the image, perform its magic, and return an optimized image.
Removes bloated metadata. Saves bandwidth and increase site speed by compressing images without losing quality.
Please register https://imageoptim.com/api/pricing to get your API Username.
Try it out with a free trial
Reduces image file sizes
— so they down­load faster — by applying advanced compression that preserves quality.
Removes invisible junk
— private EXIF meta­data from digital cameras, embedded thumbnails, comments, and unnecessary color profiles.
ImageOptim is TinyPNG-like service uses smart lossy compression techniques to reduce the file size of your JPG files. By selectively decreasing the number of colors in the image, fewer bytes are required to store the data. The effect is nearly invisible but it makes a very large difference in file size!
Full compatibility
ImageOptim generates well-compressed files that are backwards-compatible with JPEG and PNG standards, so the images just work in all browsers — no hacks are needed. These images don't require browser-sniffing and can be cached by CDNs and proxies.
Single Installation License
$25.00
---
Single installation, is for use by single site or one copy of application using this extension
Extension is provided with 120 day support from author with free upgrades within this time frame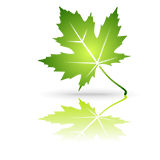 | | |
| --- | --- |
| From | Hong Kong |
| Member since | Jun 01, 2014 |
| Avg. Response Time | 1 hours, 36 minutes |
Viewed 114784 times
Details
| | |
| --- | --- |
| Extension ID: | imageoptim |
| Extension Latest Version: | 1.0.2 |
| AbanteCart Version: | 1.2+, 1.3+ |
| Created: | Jun 01, 2018 |
| Last updated: | Oct 15, 2021 |